Having recruited for High Street brands for over 20 years and with a family background in estate agency and lettings stretching back over 40 years I think I've got a good grasp what Estate Agents and Lettings Agents really expect.
To me that means listening carefully to what they tell me and then making close matches. I certainly don't believe in bombarding the people I work for with random C.V.s and job descriptions. It seems to work – currently 50% of the people I send for interview get job offered – which saves everybody a lot of time and money.
I attribute this success rate mainly to the fact that I deal with every employer and every candidate personally and discuss every case in detail. Spending 7+ hours a day in conversation with Estate Agency and Lettings principals and quality candidates helps. I also recognise the importance of respecting confidentiality. If I haven't got a job that suits you, I know who to talk to to create one. If I haven't got the right candidate now, I know where and how to find them for you.
I could go on – but words are cheap – so I won't.
If you think the way I do business fits in with you then give me a call direct – in confidence – anytime.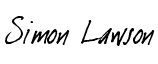 Managing Director